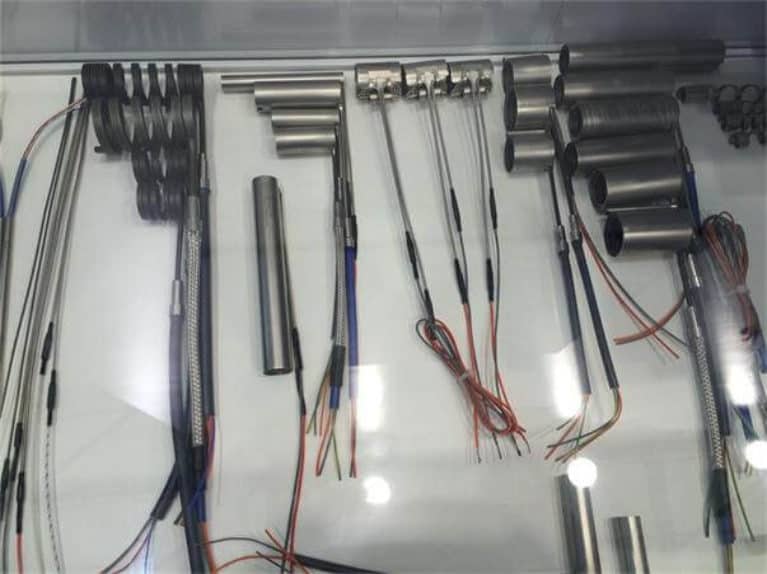 When selecting hot runner heaters, many molding users, because of the lack of expertise, often makes some errors, which would become blind choice, and may lead to some unnecessary problems and potential losses. HT Elite had get these conclusion with long-term observation as following, to help you get the answers
The Thinner, The Better
When some customers choose the spring coil heater, they only focus on the thickness , as a sign to judge the strength of manufacturers. In fact, without requiring power and life l time, the electric coil heater with thickness of only 0.5 can also be done, just steps a little complicated.
Only Judge by Color
Some Europe and America suppliers, their electric heaters surface looks like grayish green. And some Chinese manufacturers, the industrial coil heaters' surface with high brightness. But the truth is, only with the different surface finish, and some even decrease the annealling procedure.
2. The Softer, The Better
The flexible coil heater metal sheathed is used a special bronze. In addition, all the working processes is the same as other armored nozzle heaters . This copper imported from oversea but with very big MOQ, while the total market demand for this flexible nozzle heater is generally not big. Therefore, this cause the manufacturers do not want to produce.
3. The Greater The Power, The Better
The heating wire resistance of the coil heater is determined by the set power, the greater the power, the smaller the all-in resistance.
Different heating wire resistivity have an appropriate range. If the resistivity is too large or too small, you need a very short or very long, very thin or very thick electric heating wire. So it may cause difficulties when manufacturing and using the electric heaters.
An important parameter of the electric heating wire, is the surface power. If resistivity is too large, when leads to a certain current, there is a large surface power. Therefore, for low-power electric heaters, choose the small diameter and small current, But the current is determined by the resistance parameter, and the length and diameter of the heating wire is get by calculation.
We can not pursuit the big power blindly. If you want big power, you must increase the surface power, and to ensure the surface power will not exceed the standard.
Meanwhile, in order to ensure high power, it must have a sufficient amount of current, so that the surface area under certain circumstances, there is a limit of power!
If you want to produce very high power electric heaters, the quality can not be guaranteed.